C Y 's Mods on the Cheetah MD16RP
It's basically drilling a few holes and mounting and re-routing stuff.
Problem is, even the 19" rackmount case is pretty cheap - it's a metal case all right, but the black finish was actually a layer of paint - a bit like wall paint, so when I started drilling, areas around the holes would have the paint falling off!
Also my drill was dying - so in the end I only did the IEC and the stereo->2 mono, not all the outputs.
| | |
| --- | --- |
| | IEC Mains Socket and ... |
I was gonna do a 9V PSU and mount a transformer inside, but in the end I decided I'll just put a 13A extension socket inside and put the original power adaptor wallwart inside!!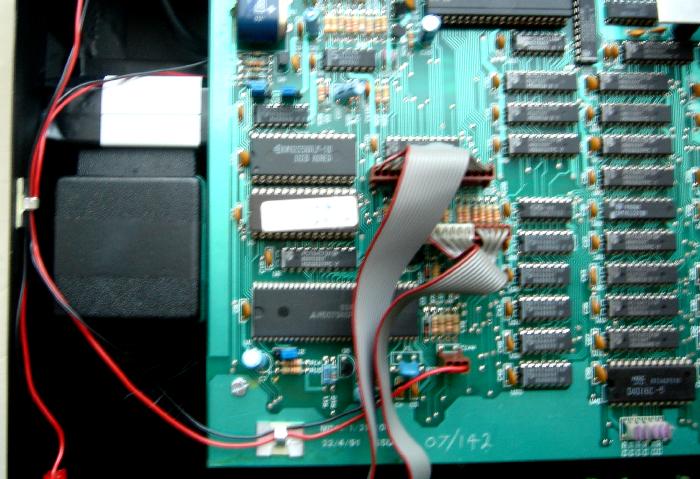 The white thing you see on the left is basically a 13A mains extension socket!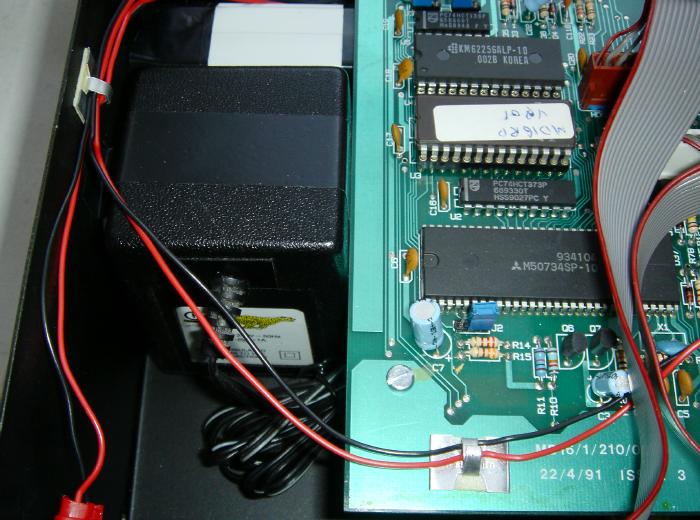 That Big chunky fat black thing is the adaptor wallwart plugged into the extension socket!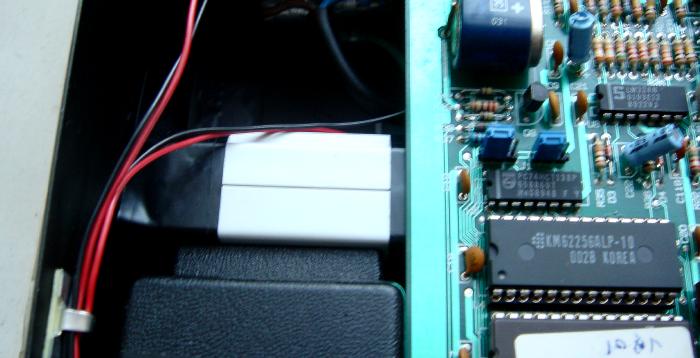 Just enough space...
Actually my electric drill died during the process of modding this. So I couldn't drill any mounting holes to secure this. However, the space available was just right, and the top PCB can secure them slightly. So i actually just taped the extension socket and the adaptor to the rackmount casing.
The 3 Pin DIN connector was removed and the output of the wallwart is soldered directly on to the PCB power input, underneath the DIN socket.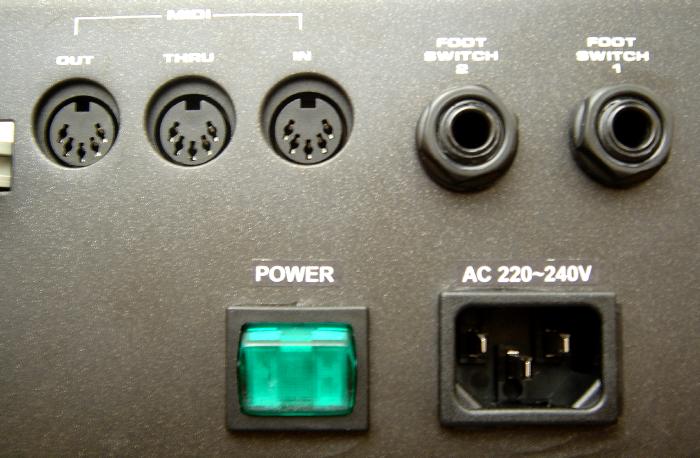 IEC Mains Socket on the back, with Mains Power Switch
The Power switch was originally supposed to be a fuse holder, but my drill broke down and I drilled a hole too large, so in the end i put the power switch there, and leave the original front power switch for switching in the 9V instead.
Note:
To make the IEC Mains Inlet hole, I use a screwing hand tool, which is an M10 Radius Hand Hole Cutter, 28x21mm (RS Cat.#543-614 or or 541-501), with matching 10A Snap In PCB Mount IEC 320 Plug Socket (311-8031 or 488-191).

To make the square-ish hole for these illuminating Power Switch, another one of these Hand Hole Cutter is needed. This one is the M10 rectangular hole cutter,22x19.6mm, RS Code: 600-161.
The Power Switch is one of those DPST green (or red) illuminated rocker switch, 10A/4A.
RS Codes are Green: 318-070, Red: 318-064
| | |
| --- | --- |
| | Proper Audio Out Sockets |
Basically a pair of jack sockets tapped to the main stereo socket, splitting up the stereo into proper Left and Right sockets.
The 2 Left/Right sockets are mounted underneath the ROM Expansion slot.
Loads more space down there - could have done the 8 individual outputs too, but I couldn't be bothered.